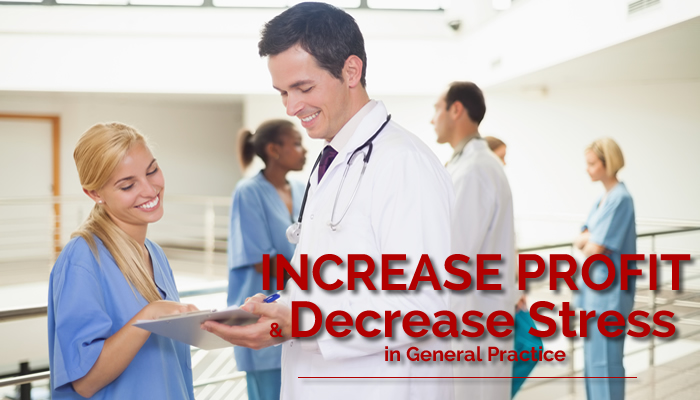 Increase Profit and Decrease Stress in General Practice

By Peter Demaio
AutoMed Systems is the revolution in reception management that takes the patient from phone and online appointments to checking-in, electronic concierge services, payments with real-time Medicare claims, a full range of fixed low-cost SMS services and follow up appointments with printed appointment cards and MMS confirmations.
Our full circle service, fully authorised and integrated with PracSoft/MD and Best Practice, leads to improved patient experience, decreased staff stress and decreased operational costs, ultimately improving practice viability. Being Australian owned, we respond to your needs quickly delivering quality, efficiency, reliability and cost savings.
The comprehensive suite of services includes 135 features, many of which are unique to AutoMed and designed to address specific needs of Australian practices, with just a couple touched on below;
The AutoMed Kiosk has a patented check-in process using a quick and efficient MediCare card reader which quickly verifies patient identity and details, provides updated waiting times and displays in 100 languages. It intelligently manages appointment book and waiting room allocations using doctor efficiency factors and caters for future appointments with the convenience of printed confirmations.
Our MediCare certified payment system decreases staff time and seamlessly processes all payments leading to decreased bad debts.
AutoMed Online Appointments and Mobile App allows you to create unlimited appointment types with customised duration, automatic nurse allocation before, during and after doctor consults, questions and tailored messages – your patient does not register with a 3rd party, there is no duplication of files, no advertising and no cost for new patients.
AutoMed's unique Caller ID not only significantly reduces call times by identifying the patient and offering all the Online Appointment features on the desktop, but also includes unlimited MMS confirmations allowing for educational and promotional opportunities at one fixed low cost
Comprising of New Patient Registration, Existing Patient Update and Patient Arrival modules our comprehensive Concierge Service allows patients to update their details, register new patients with marketing, clinical and preventative health related questionnaires (including electronic signature) and provide a personalised arrival and waiting room feature all the whilst improving data integrity.
At AutoMed we believe in delivering the future, not just the present and we are committed to service excellence in providing you with a tailored made solution.
For more information on our products please see our website; https://automedsystems.com.au/ where you are also able to view video clips on our kiosks and view our 1month free trial offer.