ONLINE APPOINTMENTS
Give your patients a stable, intuitive platform for making and managing their appointments, based on your specific configurations, without having to register their details with a 3rd party.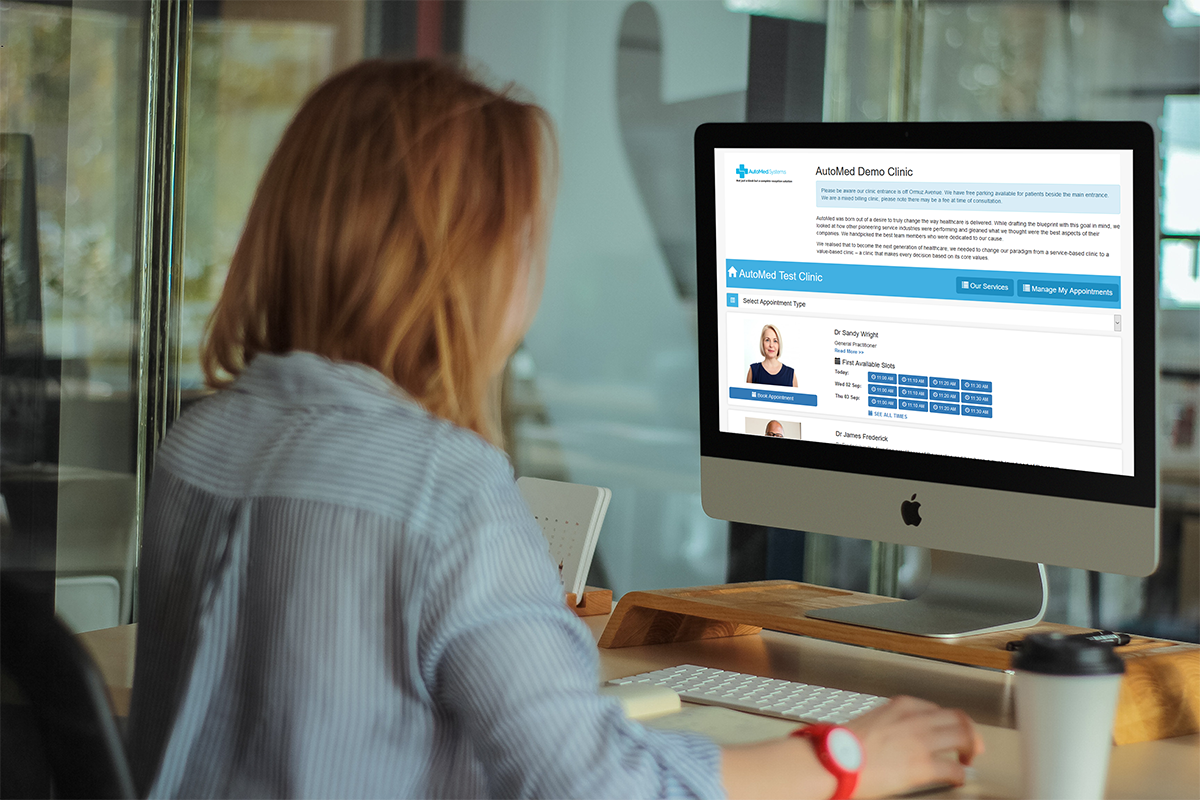 OFFER ALL YOUR SERVICES WITH REAL-TIME, ACCURATE PATIENT BOOKINGS
SERVICE FEATURES AND BENEFITS
Display doctors by first available or specific order.
Complex appointment bookings automatically booking additional resources in the correct sequence in relation to the doctor.
Customisable colours, logos, banners and alerts.
Customisable pop-ups and pre-screening questions per appointment type.
Advertise all your service types with specific and accurate appointment choices.
Add an additional language to display in, to suit your demographic.
No 3rd party account registration, no duplicate records, no external advertising to patients and no promotion of other practices.
Automatically process pre-payments for high value or privately billed consults reducing no-shows and manual processing.
Automatically process post consult payments for Telehealth appointments.
New patient registrations with optional complete, digital registration form integrated to your practice management software.
SEO reporting

features via the AMS Dashboard.
AutoMed is an authorised partner of, and integrates with Best Practice Premier, PracSoft, Medical Director and Helix.
AutoMed has a number of ways to restrict the availability of certain bookings for example using the colours assigned to sessions in Best Practice, including additional resources as a pre-requisite and defining whether certain appointment types are available weekdays only and / or during certain time frames only.
UTM Source tracking with automated redirect to the clinic's website. Facilitating comprehensive google analytics updates.
PRICING
$75
Complex Resource Booking Features

Unlimited Appointment Types

Configurable Banners and Alerts

Configurable pre-screening questions per appointment type

Option to include automatic pre and post payments
Optional Online Payments
  35c/processed transaction
  Tyro transaction%
Optional Integrated, Digital New Patient Registration Form
$75/month
* Based on a Medium Sized Practice