DIGITAL FORMS
AutoMed's Digital Forms service provides the means for capturing, and automatically saving New Patient Registration Forms, individual Consent Forms and updating existing patient information via various digital channels.
AutoMed's concierge service is the in-clinic solution which can be hosted on any android or apple device, and offers New Patient Registrations, Patient Arrival, Existing Patient Updates and Consent Form functions. Each function has a focus on improving data integrity, enabling patients and staff to update and verify patient data in a paperless environment with enhanced patient privacy.
New patients can also complete and sign your new patient registration form digitally after booking their first online appointment, or via an automatic SMS once their record has been created and their first appointment has been booked in your practice management software.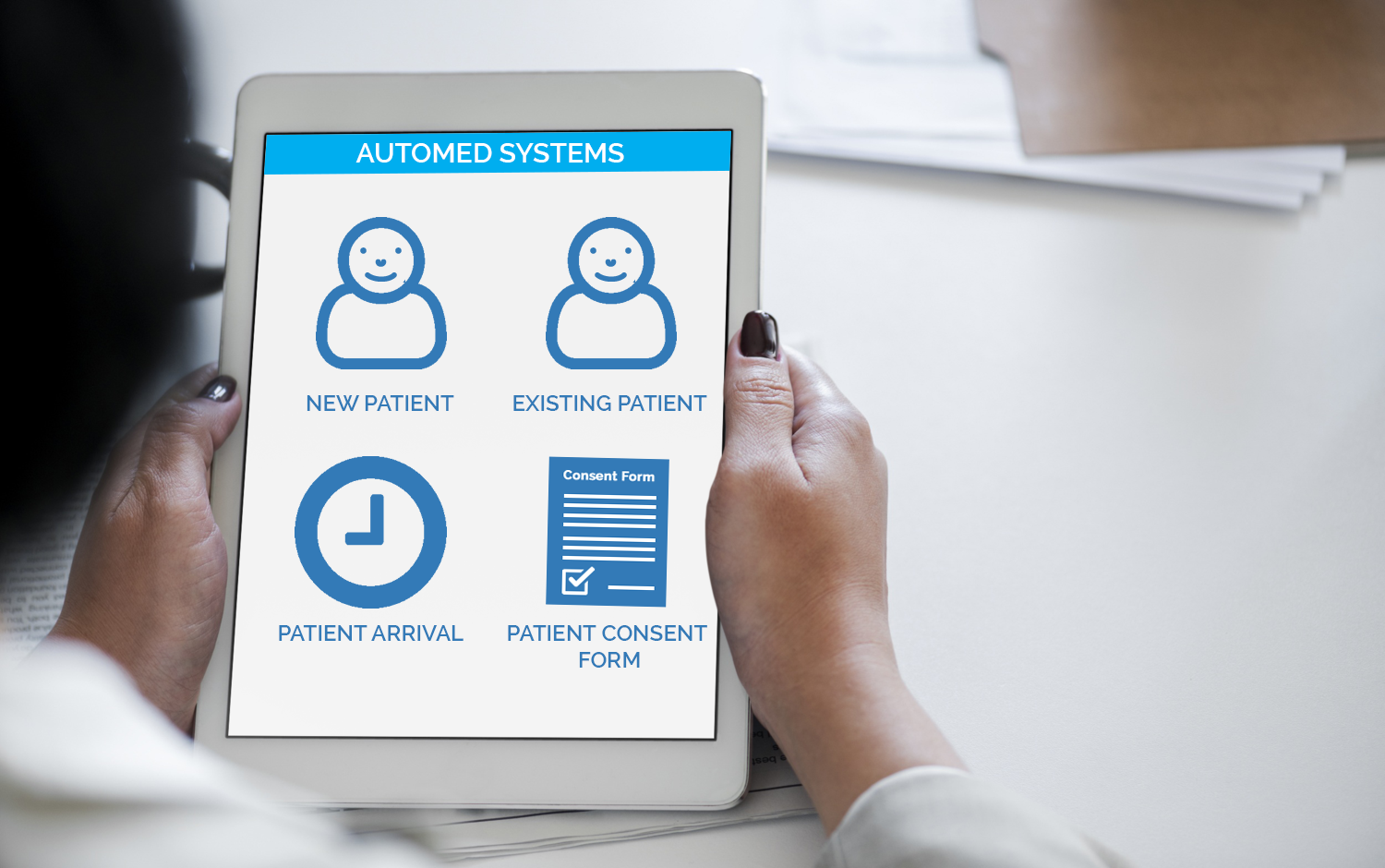 SAY GOODBYE TO PAPER FORMS AND HELLO TO PAPERLESS REGISTRATIONS, UPDATES & CONSENTS
SERVICE FEATURES AND BENEFITS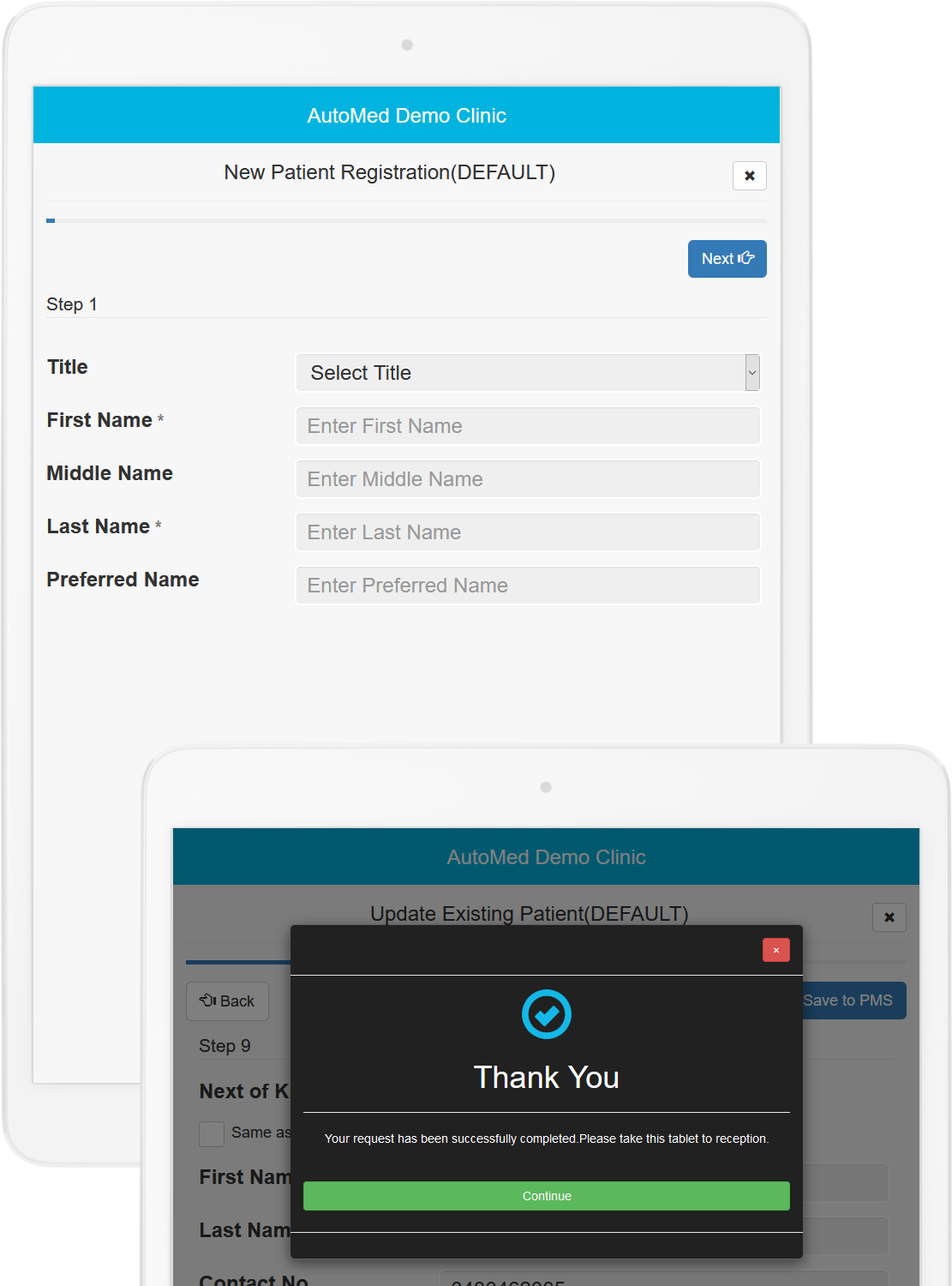 New patient registration forms provide demographic, clinical, preventative health and marketing related questions, all configurable to match your current paper format.
Marketing related answers are saved to your AMS dashboard with export functions.
Copies of completed registration and consent forms save directly to the patient's record, including their electronic signature.
Auto-population of captured info into corresponding fields in practice management software (*Only demographics auto-populate for BP).
Your terms and conditions including your communication, privacy, cancellation and billing policies can be included.
New Patient Registrations can be linked to online appointments as an option for new patients to complete.
The Patient Arrival feature provides a visual summary to reception staff of the patients due to arrive in the next hour, providing access to data requiring updating as well as outstanding accounts.
Digital registration and consent forms remove mundane capturing and scanning tasks for front desk staff.
Includes built-in security features with IP address locks and PIN code verification.
AutoMed's New Patient Registration service comprises of 3 separate entry points; via online bookings, an in-clinic tablet device and the URL by automatic SMS.
AutoMed does not provide the service as a menu item via your website as the patient has to be identified and linked to a unique patient ID within your practice management software allowing the information to save back correctly.
AutoMed's in-clinic concierge service caters for multiple new patient registration forms varying from demographic information only to preventative health and clinical history.
You can use the service on as many devices as you have available, and we do not restrict the number of consent forms that you can load digitally.
PRICING
$75
New patient registration vial online appointments, in-clinic tablet, and SMS

Copies of digital forms automatically saved to the patient's record
BYO Device for In-Clinic Concierge Service
New Patient Form by SMS link requires a SIM Card
$75/month
* Based on a Medium Sized Practice