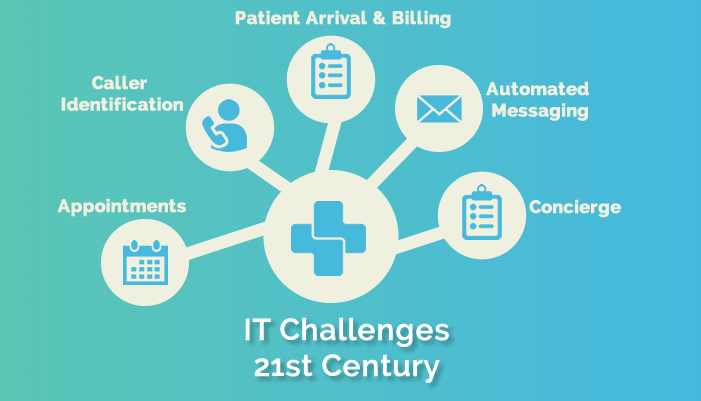 The IT challenges of the 21st Century and how we have turned them into success.

By Peter Demaio
The areas that AutoMed Systems has addressed, and increased efficiencies in, with significant patient and staff acceptance are;
1. Developing the next level of online appointments either via mobile app or internet browser that automatically allocates resources for a particular appointment e.g. If the patient books an Implanon Insertion appointment, AutoMed will select a GP that performs the procedure, book a nurse at the same time as well as the procedure room. We also allow differentiation of the same appointment types e.g. Vaccination will allow for Travel Vaccinations, Childhood Immunisations and Flu Shots, each with their own durations, resources and instructions, e.g. travel vaccinations require upfront payment and childhood immunisations advise Panadol 30min prior. New patients are optionally able to complete the clinic's registration questionnaire and a marketing survey before they leave home which will insert the information directly into the patients file on arrival.
2. The AMS Caller ID solution decreases, by approximately 60%, the time it takes to make a phone appointment decreasing staff stress and costs, as well as decreasing incorrect data and duplicate files.
3. AMS provides the ability to communicate with patients via a fixed price SMS solution leading to better informed and engaged patients, better utilisation of GP time and resources and decreasing DNAs by 90% leading to increased income and patient loyalty.
4. Prepaid repeat scripts and referrals, eliminating wasted time and loss of income.
5. All communications are in line with the recommendations of the privacy act, AGPAL, Medical Defence and RACGP guidelines.
6. AMS provides the ability for the patient to arrive with a simple swipe of their Medicare card, verify their demographics, notify of outstanding accounts, check for HCC, complete emergency contact details etc., and direct the patient to the appropriate room with an estimated waiting time.
7. Using the AMS concierge, reception can arrive patients and provide an electronic means for the new and existing patients to update their details, transferring the data to the patient's record eliminating corrupt data and decreasing entry time. Digital consent forms for procedures can be signed and uploaded into patient records.
8. The AutoMed billing kiosk is Medicare integrated allowing the patient to pay for the consultation and have the Medicare rebate transferred into their registered account with a printed statement, decreasing front desk visits by 40%.
9. The ability for online prepayment on expensive or non-rebatable procedures decreases bad debts on no shows.
10. A fully RACGP compliant patient recall reminder and results system which is highly configurable and flexible and caters for patient education via links in the MMS and caters for languages other than English.
11. AutoMed Systems is at the forefront of technology with the ability to provide Telehealth to patients in the CBD, at home or in Thailand, from their regular GP's desk. This is a service that 80% of patients feel is of value and up to 30% would change GPs to receive the service!
12. AutoMed Systems works WITH you, listening to YOUR needs, encouraging feedback and responding to requests efficiently. We deliver on time and have responsive support serviced by our professional support team.
Visit us at www.automedsystems.com.au for additional service and pricing information.