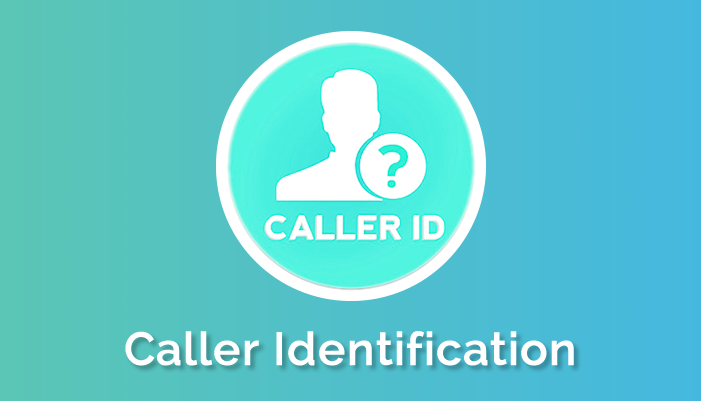 Caller Identification

By Peter Demaio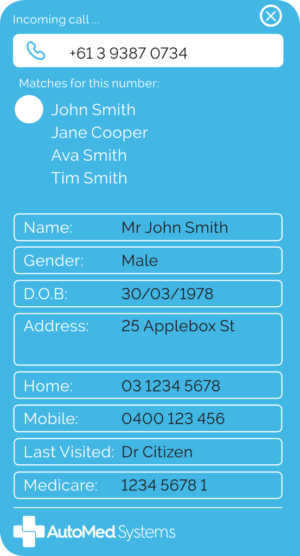 All call centres, services desks and sales companies use automated and fully integrated CRM software that identifies clients as they phone in – why are Medical Practices so far behind in technology?
If your practice is still manually identifying patients over the phone, STOP IMMEDIATELY and SIGN-UP for AutoMed's CALLER-ID today.
Simply email "REQUEST CLI" to sales@automedsystems.com.au
AutoMed's revolutionary Caller ID presents the patient data associated with an incoming call, allowing reception staff to quickly and accurately identify the patient.
MAKE AN ACCURATE, PERSONALISED PHONE APPOINTMENT IN 5 SECONDS
AutoMed's CALLER-ID:
Identify patients immediately with real time PMS/PABX integration
Displays last doctor seen and demographic identifiers
Increases efficiency and reduces call times significantly
Improves experience for patients and reception
Supports multiple locations on a single database
Displays patient's recalls due and/or appointment notes
Includes a real-time appointment book interface and clipboard function
Caters for complex appointment types with up to 4 additional resources booked automatically
Automatic Appointment Confirmation via SMS specific to appointment type and/or practitioner, reducing no shows and creating awareness of your online services
Built-in SMS feature to message patients
QR-code label generator for AutoMed Kiosk check-ins