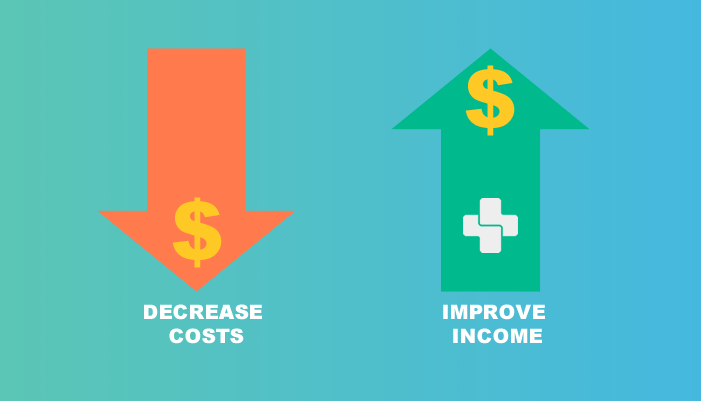 The 7 steps to decrease costs and improve income
By Peter Demaio
Technology now allows us to decrease staff costs, improve communication with our patients and improve income for the practice. How?
Use a comprehensive online appointment system that removes calls to the desk by up to 60% * and allows for the booking of multiple resource e.g. nurses and procedure rooms, leading to increased complex billing.
 For patients that ring in, an efficient phone ID process leading to appointments booked in 5-10 seconds with a decrease in corrupt data or duplication of files .
 An efficient self-arrival kiosk that verifies data, reduces bad debts, directs patients to the practitioner's room and informs patient of the approximate waiting times. The use of a patient prompt via SMS allows the patient to do shopping or grab a coffee while waiting, decreasing the stress for patients.
 A self-payment process that allows charging of gap fees and refund by Medicare at the swipe of a card. This removes the need for patients to return to the desk to pay, significantly decreasing staff costs and desk space.
 An effective recall system that has been approved by Medical defence and AGPAL.
 A low fixed-cost SMS package that informs patients and decreases NDAs by 86%*, increasing income and patient access to quality care.
 Be at the forefront of new horizons with Telehealth, prepaid online repeat scripts and integrated payments with Tyro and the major banks.
To remain viable and at the same time increase services to patients, we must embrace technology. However, we all know that this can be a disruptive process that we only want to do once. We need to have a pathway to embracing new advances and solutions that do not require changing from provider to provider. The ONLY provider in the market that can provide all services in one seamless program, that is continuously expanding to take advantage of new opportunities, is AutoMed Systems.
Visit https://automedsystems.com.au/start-free-trial/ for your free trial.